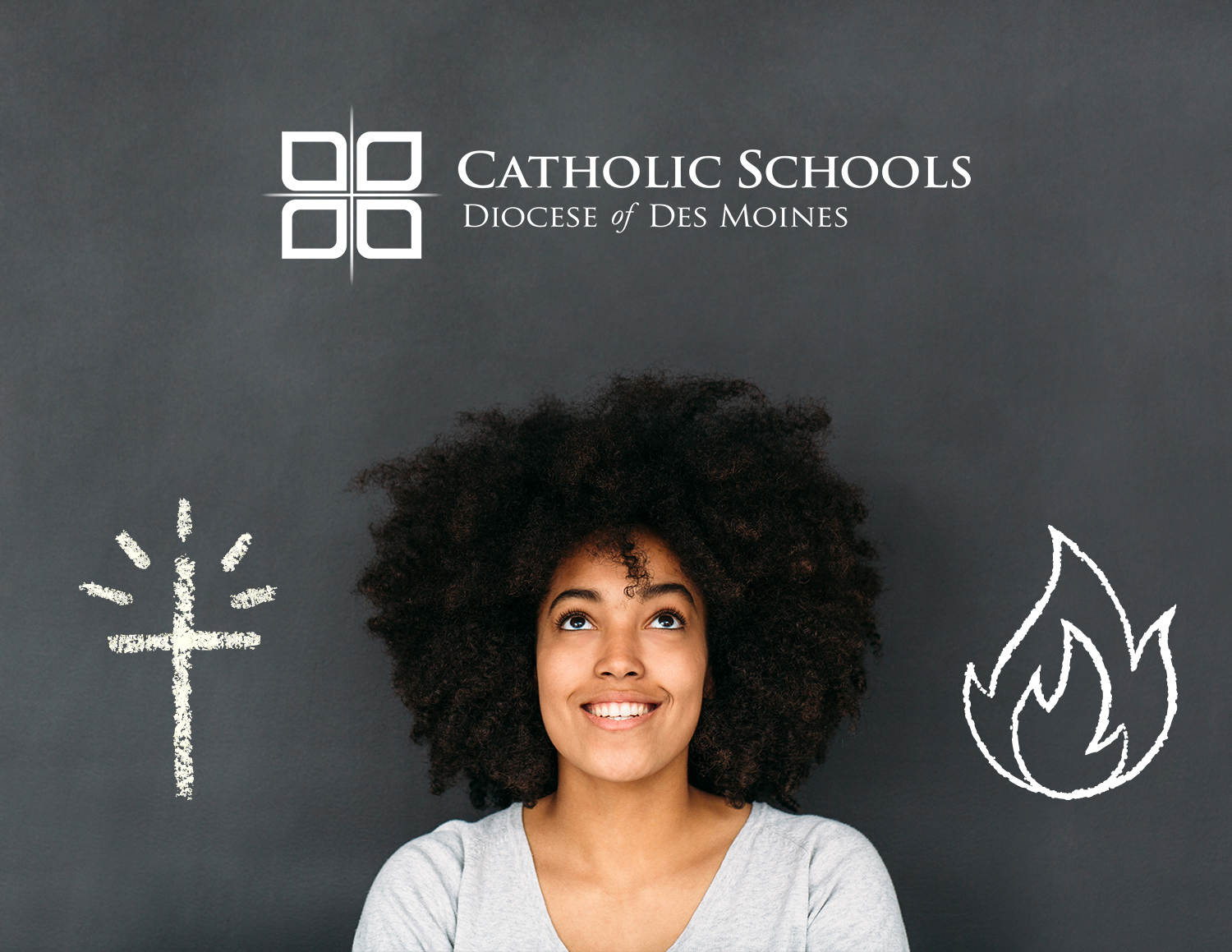 THE CHALLENGE:
In the current environment, a shortage of teachers coupled with historic numbers of open teaching positions means educators have many choices regarding where to teach, and the factors influencing those choices are changing. As of March 2022, the Diocese of Des Moines had over 40 open postings for educators, administrators, and support staff. The diocese sought out and was awarded a $10,000 Cornerstone Grant from the Catholic Foundation of Southwest Iowa to implement a marketing campaign targeting prospective educators during the 2022-2023 school year.
PROPOSED SOLUTION:
By enacting savvy marketing strategies designed to address the teacher shortage and influence the employment decisions of new educators, we can help ensure our teacher and administrator pipeline is strong. To meet this goal, the Diocese of Des Moines Catholic Schools Office partnered with EG Integrated to implement a digital marketing campaign to highlight the value of working at its schools, ultimately increasing the prospective pool of candidates.
This campaign involved digital ads and Search Engine Marketing that use geofencing, keywords, candidate qualifications, and behavioral targeting to reach prospective teacher candidates.
Search Engine Marketing: Search engine marketing is one of the most impactful and cost-effective ways to grow enrollment in an increasingly competitive school marketplace. SEM involves using paid ads that appear on search engine results pages (SERPs). With 35 percent of business searches starting on Google, it's critical that our schools appear at the top of a SERP when a user is searching for schools.
Digital Display Marketing: A type of online advertisement that combines text, images, and a URL that links to a website where a prospective parent can learn more about our schools. Our ads included static ads with an image and animated gifs with multiple images and changing text.
A digital campaign was not only budget-friendly, but digital advertising helped the diocese better reach prospective employees where they live — online. According to Frontline Education, online searches are the number one way teachers search for open jobs in education. These interactive and engaging digital ads allowed prospective employees to request more information through lead ads or by directing them to a landing page on the CSO website to complete a short interest form. Ads for this campaign focused on values-centered employment with key messages promoting how Catholic schools offer both new and experienced educators mentorship, opportunities, and meaning.
This heightened awareness of the Diocese of Des Moines Catholic Schools ultimately led to all open positions being filled within the first six weeks of the campaign.
TARGETED ADS FOR YOUNG TEACHERS: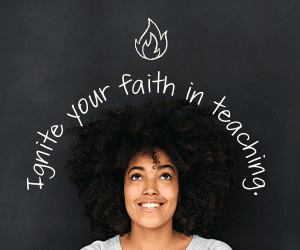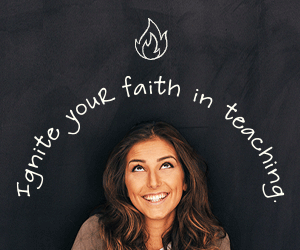 TARGETED ADS FOR EXPERIENCED TEACHERS: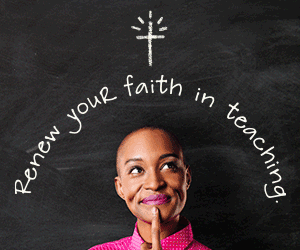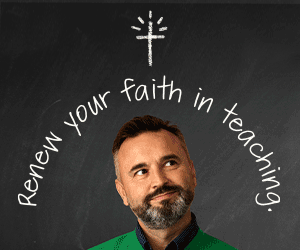 RESULTS:
The campaign launched in January 2023. The diocese received more than 50 high-quality leads through the completion of the online form. Additionally, dozens of other candidates saw the ads and responded by contacting the superintendent of schools directly to submit their resumes and letters of recommendation.
DIGITAL AD METRICS (through May 22, 2023):
Impressions = 564,728
Lead Generation/Clicks = 839
Click Through Rate = 0.15%
Landing Page Visits = 456
SEM AD METRICS
Impressions = 7,615
Lead Generation/Clicks = 901
Click Through Rate = 11.83%