St. Patrick's Preschool
Recruiting Campaign
Significant increase in attendance at the annual admissions Open House

Several classes were almost at capacity with enrollment from within the parish, before registration opened to the general public

New recruitment video received wide-spread attention on social media, with 4,200 views in the first six weeks
Challenge
St. Patrick's Preschool is located in the growing town of Gretna, Nebraska, a suburb of Omaha. The school is part of a vibrant Catholic parish, which is filled with young families attracted to Gretna's family-friendly way of life. Until recently, the school was typically filled by attracting families from St. Patrick's church and by word of mouth. Faced with growing competition from an increasing number of public preschool classrooms, St. Patrick's Preschool administrators approached EG Integrated because they needed help with recruiting for their upcoming school year.
Solution
Using the school's existing research and conducting extensive meetings with school parents, administrators and faculty, the team at EG helped St. Patrick's Preschool refine their brand messaging. They helped discover what was at the heart of the school's identity – a place where students receive a high-quality early childhood education, rooted in faith, taught by dedicated faculty in a warm, caring community.
EG developed a tag line, Learn, Pray, Grow, and a new recruitment video, which expressed the liveliness and energy of St. Patrick's and highlighted their students, state-of-the-art facilities and talented teachers. The video served as the kick-off to their 2019-2020 recruitment campaign using targeted Facebook advertising supported by original creative, highlighting key points that set St. Patrick's Preschool apart from its competitors.
Result
"We had a great experience working with the EG Integrated team. With their professionalism and creativity, we were able to communicate our message about the faith-filled and play-based learning that occurs at St. Patrick's Preschool.  We also appreciated their ability to highlight the pride we feel for our staff, students and parish. The positive feedback we received from the video and new slogan of Learn, Pray and Grow was amazing. Thank you EG for your expertise and guidance."
– Stephanie Adams, Head of School, St. Patrick's Preschool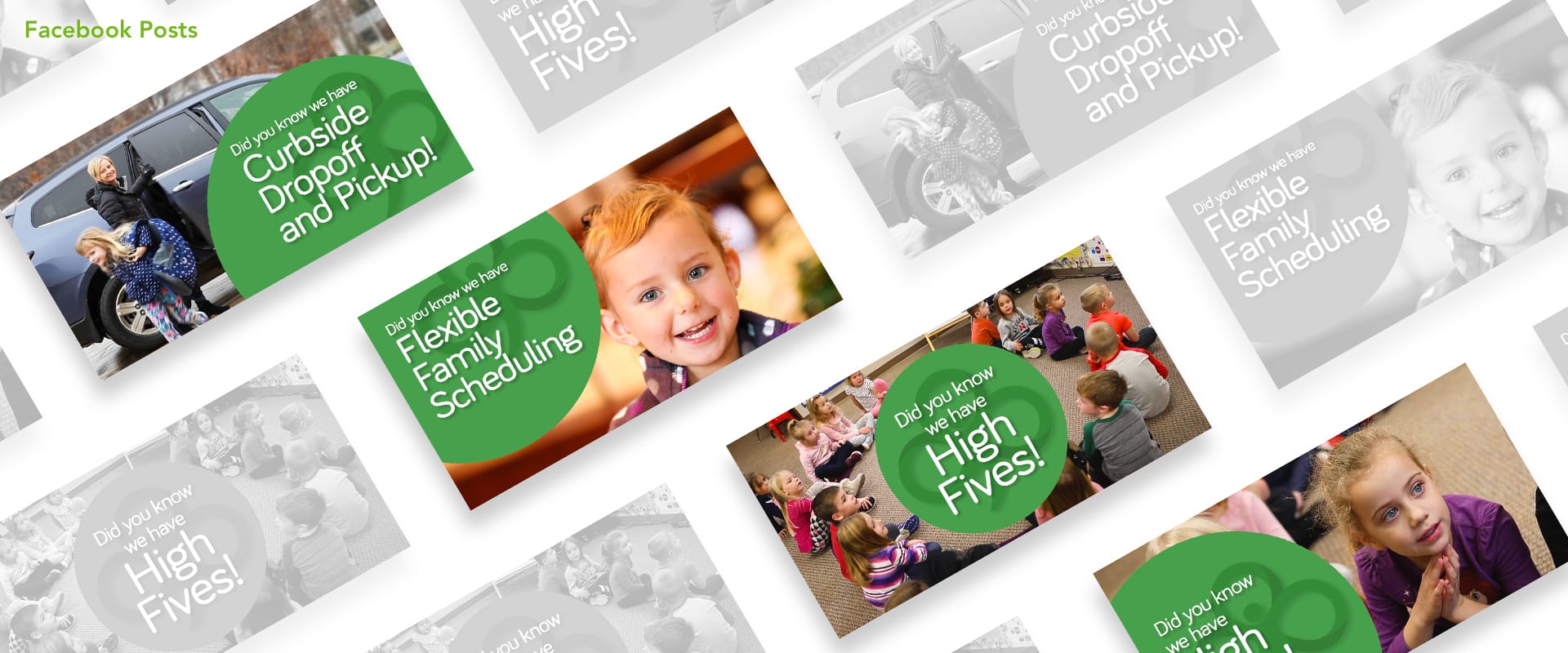 Facebook Posts