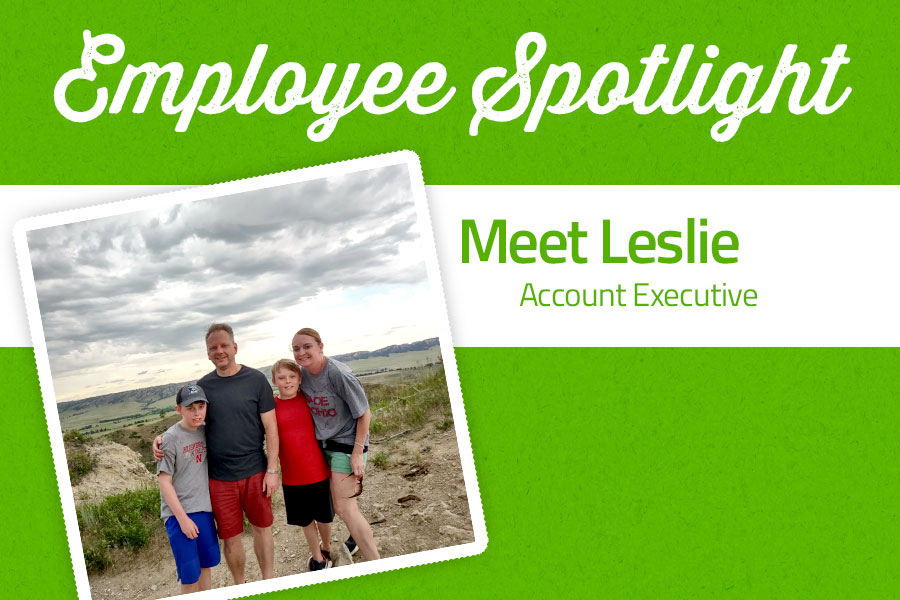 Name:
Leslie Stubbendieck
Title: Account Executive
Hometown: Newark, Ohio but I now call Omaha my home.
How did you get into the marketing business?
I've always been interested in marketing. I started off as a television news producer for the CBS affiliate in Columbus, Ohio. After a few years, I moved to Washington, D.C. and had the opportunity to work on Capitol Hill for a few years as a press secretary for both a U.S. senator and congressman.
In 2004, I was hired as the director of  Communications and Marketing for Beauvoir, the National Cathedral Elementary School and I found my passion for private education marketing. In 2016, I was hired by Bishop Ireton High School in Alexandria,Virginia as the director of Communications and Marketing and managed the school's first re-branding project in its history. I was hired at EG Integrated in 2018 to grow its private school marketing division and it has been a great learning experience.
What's the favorite/toughest part of your job?
My favorite part of my job is working with our dedicated clients and the awesome professionals who teach me something new every day. I'm a "people person" who loves building personal relationships so this job fits me perfectly.

We are a small and very busy agency and we all work remotely — so making sure the team is on the same page with timelines and projects is a priority!

What was your first job?
My very first job in high school was working in the wardrobe department of a local summer stock theater in Newark, Ohio called Weathervane Playhouse. I mostly did wardrobe maintenance, but also helped on show nights.
What's the best advice you've ever received?
The best piece of advice I have ever received is to follow your gut instinct … it never lies. 
Tell us about your family.
My husband, Todd, and I have been married for 17 years and have two boys – Cash (13) and Truman (almost 11).  My mom and dad still live in Ohio and my twin sister and her husband live in New Jersey! 
What's something you would like to accomplish?
I would really like to learn how to cook better and get over my fear of elevators.  
What's something no one knows about you?
I hate, I mean

hate

elevators

I'm a political news junkie

In college, I worked in the media tent at the PGA's Memorial Tournament in Dublin, Ohio. It was super fun!
What do you like to do when you're not working?
I always love it when my schedule works that I can start the day with a three-mile walk around our neighborhood.  I've got several routes to change it up. I love reading. I love to take the kids exploring around Omaha – especially in the summer – and hit up all of our favorite spots and find new ones.
What are your pet peeves?
People who always have to be right.
What's your favorite vacation spot?
Playa del Carmen, Mexico
What's your favorite movie/book/TV show?
My favorite book is To Kill a Mockingbird (our dog is named Atticus)
My favorite movie is Legally Blonde
My favorite TV show is anything on the Food Network or HGTV