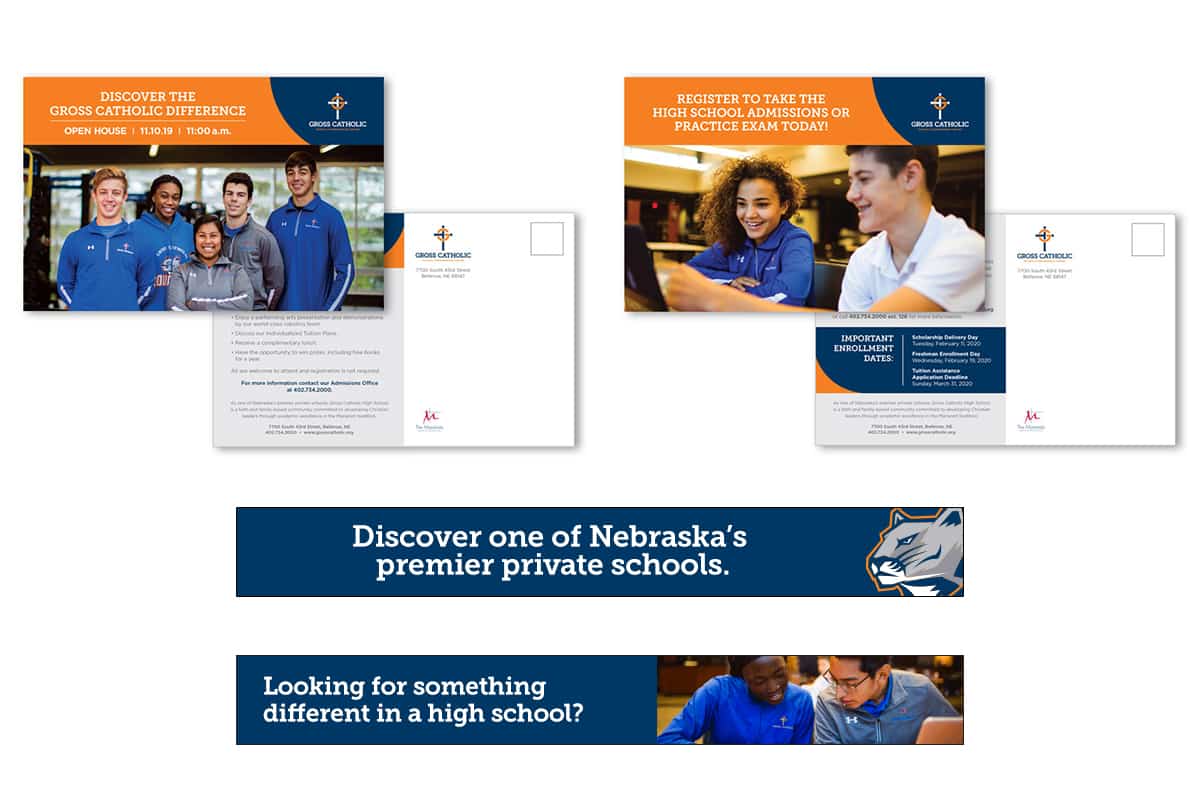 October through January is a critical time during the admissions cycle for many schools – and Omaha's Gross Catholic High School is no exception. That's why we recommended that school administrators build on initial success and enhance their digital marketing efforts in order to increase visibility during that time.
The recommendation came on the heels of the school's first digital recruiting campaign that launched last year – a series of digital display and mobile ads that helped increase visibility and boost traffic to the school's website. We worked with our digital media partner, Media Spark, to analyze the campaign data, evaluate the creative assets and determine a cost-effective path forward that would keep the positive momentum going.
After careful review, we felt last year's ads could be used again, with minor updates, to maintain brand identity and maximize the digital marketing budget. These ads focused on overall brand awareness, ongoing shadow visits and a November Open House. We added one new ad into the mix – promoting the January admissions test.
Last year, the campaign ran for only a short period of time – a test run to see how the digital ads performed. For 2019-2020, we added four weeks to the campaign, with two ads running concurrently from the beginning of October 2019 through January 2020.
Our partners at Media Spark specialize in programmatic digital media – looking at online actions and demographic profiles, so they can place the ad on the websites the target audience visit. It typically takes a few weeks for a campaign to optimize – identifying the ideal demographic. However, because Gross Catholic's campaign is now in its second year, we expect it to optimize sooner.
The digital ad buy is supported by a social media campaign and three postcards delivered to students in grades 5 – 8.
Administrators are looking forward to building on the success of the first campaign and delivering their message to even more prospective parents and students.