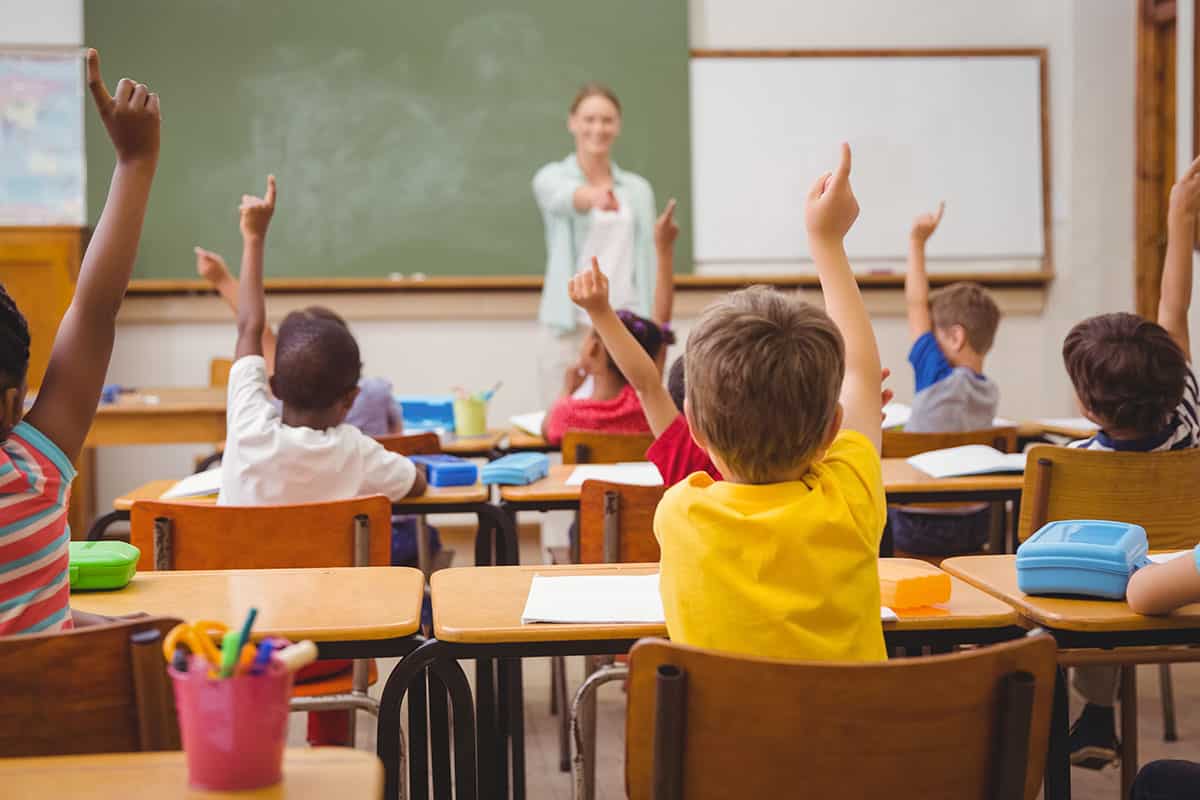 Mar/Comm & Enrollment Management Experts Share Their Experiences
Part two of a three-part series
There's no question that the COVID-19 pandemic had a significant impact on school communities across the country. As the 2021 progresses, confusion, uncertainty, and controversy still lingers, dashing hopes that life will be returning to normal any time soon. When we first discussed the focus of this blog, COVID-19 cases were decreasing, vaccinations were increasing, and the prognosis for a post-COVID world was pretty darn rosy. Enter the ultimate party spoiler: the Delta variant, proving once again that when it comes to a pandemic, there is no sure bet.
This last year forced schools to adjust quickly and look for creative solutions amid a stressful time. We spoke with three school marketing/communication and enrollment management experts about their experiences during the last 18 months as they quickly pivoted from "business as usual" to "pants on fire" communication while information and decisions changed on a minute-by-minute basis.
Today's blog focuses on how the pandemic changed their organization and what they are looking forward to as things calm down. In the third installment we ask them to pull out their crystal balls and look toward the future. Part one of this blog discussed their professional experience and lessons learned during this time. Answers were edited for clarity and brevity.
Our experts:
Is there anything your organization instituted or changed up during this time that actually worked better or that you now want to keep as we slowly emerge from the pandemic?
Nicole: Honestly, the Catholic Schools Office of the Diocese of Des Moines was not at all active on social media before COVID-19. It was always a "to-do" item we put on the back-burner. COVID forced our hand when it came to using social platforms to communicate critical and timely information not only to parent constituents but also to prospective families, supporters and community members at large. We went from about 40 followers on Facebook to more than 800 followers. Engagement with our posts continues to grow even though our message is now centered more on enrollment and the value of Catholic schools across the diocese.
Jonathan: During the pandemic, we created numerous resources (blog posts, webinars, newsletters and e-Books at kalixmarketing.com) that focused on the pivot from in-person admissions outreach to remote/virtual, and now, a hybrid approach for the 2021-22 school year.
The pandemic has changed how schools market to prospective families and how families expect to receive information. Digital marketing, of course, has become essential. It's no longer a "nice-to-do" but is now a "must do." Traditional print – which has been decreasing for several years – has become less frequent for schools. Few schools are focused primarily on print ads. However, since many families now are working from home and spend more time looking at their mail, several are using direct mail postcards.
We counsel clients to adopt a hybrid approach moving forward – look at what outreach programs worked well virtually and continue using them even as they return to in-person tours, open houses, and shadow days, as campus safety guidelines allow. Zoom information sessions, for example, have many benefits to schools and families and should continue.
Many schools had to up their video content because people could not come to campus. Continuing this on-demand video content is crucial and expected by families.
Molly Woodman: We were "forced" to produce virtual tour videos for our website since we couldn't have anyone on campus. We worked with a professional production company and the videos are beautiful and informational. We will keep these and update them as needed. We've found them to be an essential resource – one that we never had before COVID. Nothing can top an in-person visit to our campus, but these are still quite useful.
What are you excited to get back to that you couldn't do in the last year?
Nicole: While I don't believe we are there just yet, I am looking forward to a return to "normal." I know that sounds cliche, but I truly hope and pray for "normal" to return as soon as possible. And from where I sit, "normal" is no longer living in crisis mode at our schools.
Jonathan: I'm looking forward to traveling in person to meet with our school clients. For many, Zoom is still a cost-effective option.
Molly:  Last year, I could not go to 22 of the 26 Catholic grade schools for a recruitment presentation. Of the four I visited, I wasn't allowed to bring student recruiters with me. This significantly and negatively affected our recruitment efforts. I was also unable to host any in-person events during the fall of 2020. The fall is the most crucial recruitment season, as the 8th graders must choose where to take the test right after Christmas. So, I am very excited to have the opportunity to go to the schools and bring my student recruiters to present directly to the 7th and 8th graders. I'm also excited to host events again. That interaction with our Marian students – hearing from them at presentations and being around them at events – is crucial to our enrollment efforts.