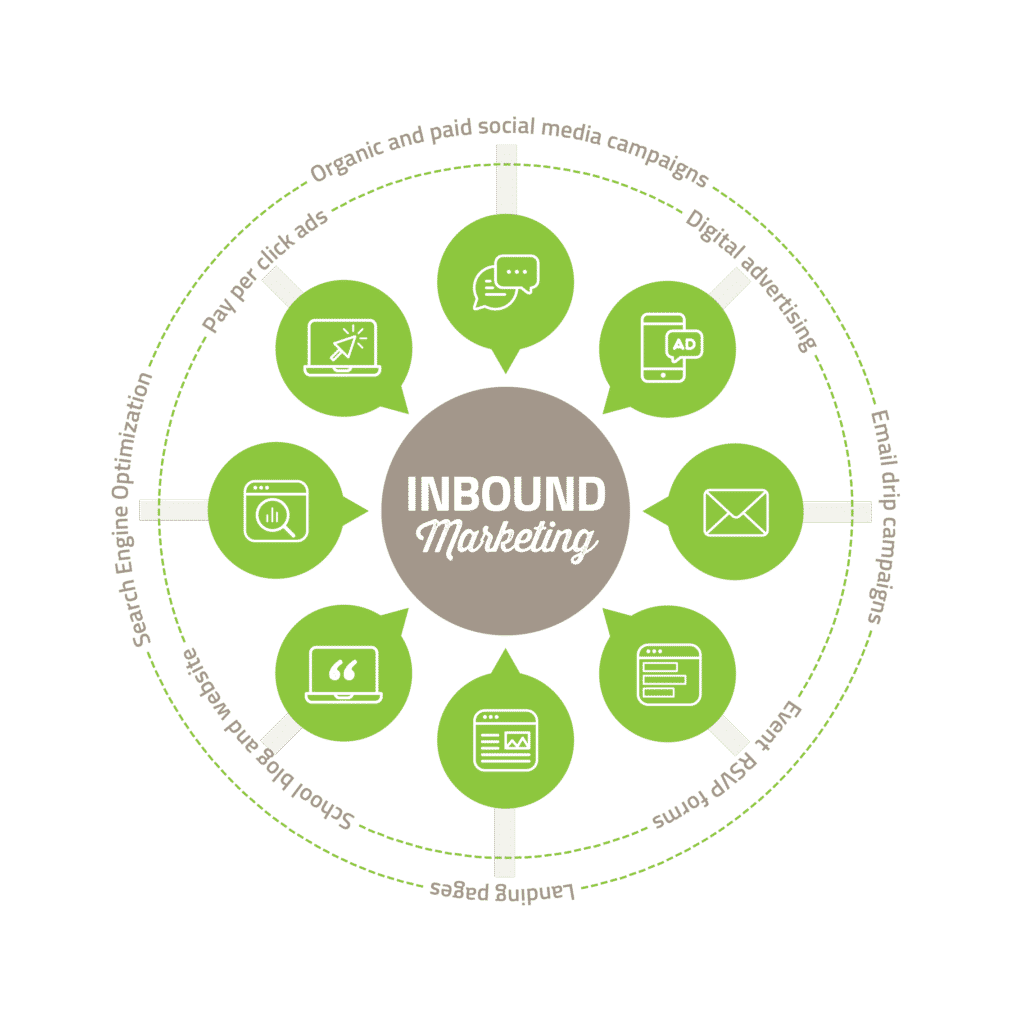 Most independent school marketing professionals will say they are frequently tasked with the seemingly impossible – keeping their school front and center with prospective families often with a limited budget. To make the most of every marketing dollar, many school professionals are now moving past the "we've always done it this way" strategy and incorporating more cost-effective inbound efforts into their marketing mix.
According to Demand Metric, inbound marketing costs 62 percent less than traditional advertising methods and generates three-times more leads. So, why aren't most schools more reliant on an inbound strategy?
Schools that are reluctant to try inbound marketing are often allowing their marketing strategies to be defined by what their competitors are doing, because the pressure to "keep up" can be intense.  If a neighboring school puts up a billboard – you need one, too. If another local school advertises in a local mom magazine – you have to, as well.  If the school down the road blankets the city with several direct mail postcards – you're expected to do the same.
Unfortunately, these and other traditional "outbound" methods are akin to throwing bottles into the ocean and hoping the message finds the right person.
Inbound marketing, on the other hand, is the exact opposite. Instead of throwing a general message out and seeing what sticks, an inbound strategy provides schools with a way to tailor and target their messaging and eliminate wasteful spending to an audience who isn't interested.
A successful inbound strategy could include:
Event RSVP forms
Blog and updated website
Find 15 terms every school marketing professional should know.
While traditional outbound strategies are still an important part of a marketing mix, inbound marketing can be a way for schools to differentiate themselves and maximize impact within their budgets. Whether you need to fill seats or maintain brand awareness, inbound marketing can help you deliver messaging to the right audience, at the right place and at the right time.