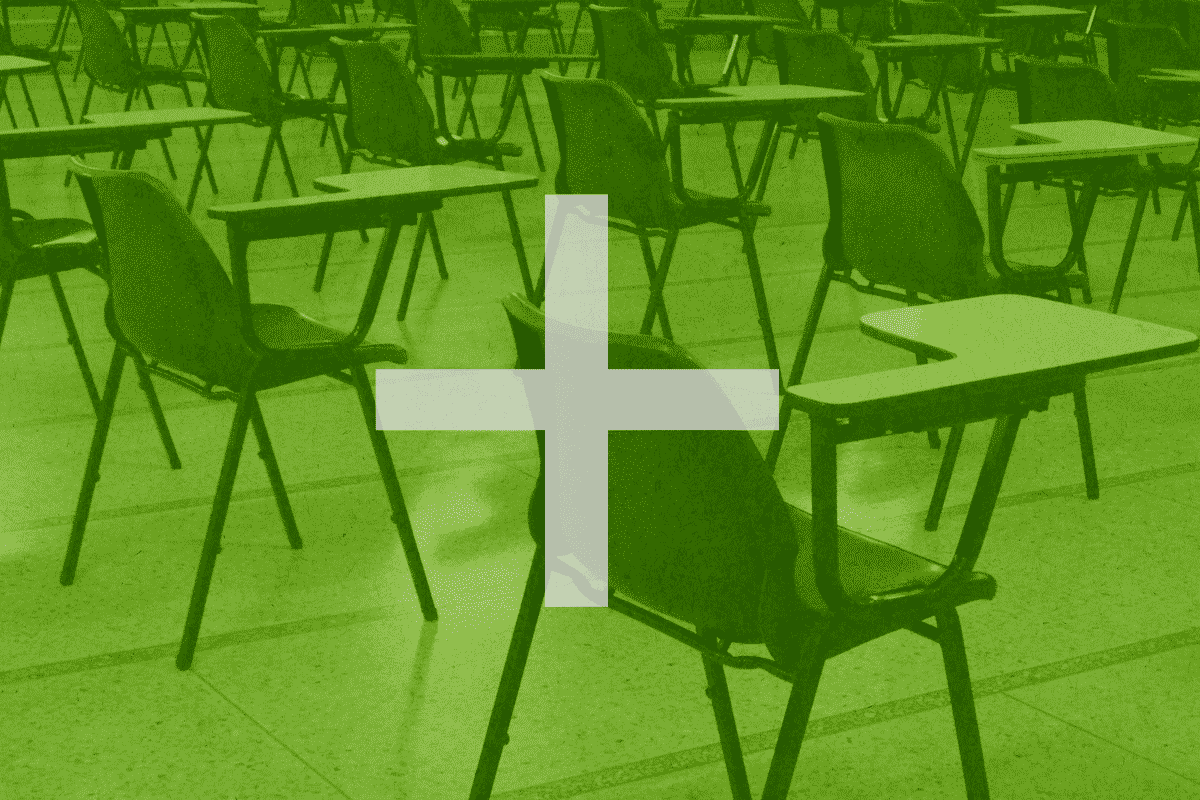 Registration has come and gone and your numbers aren't adding up. Do you have seats to fill in your school for the upcoming school year? Wondering what to do next? First, don't panic. Second, come up with a plan. Based on our past experience working with schools, we know that if you haven't been thinking strategically about your marketing, now is the time to start. We recommend both short-term and long-term strategies designed to help put students in your open seats.
Here are four short-term tips:  
Consider placing paid targeted advertising on social media instead of just boosting social posts. Paid advertising on sites, like Facebook, allow you to target specific geographic areas and get reasonably specific with preferred audience profiles. For example, Facebook allows you to name specific zip codes or define a radius around your school (geo-fence). You can also do some basic demographic targeting (i.e. moms of middle schoolers).
Host a spring open house/information night, and get the word out. Ask your current parents, faculty and staff to share details on their personal social media pages. You can also enlist the help of your feeder schools – asking them promote the event in their e-newsletters with a link back to your website so attendees can RSVP.
Review your existing budget and re-direct any available funds toward a digital advertising campaign. If you can't pay for a multi-month, targeted digital media campaign, consider sponsoring a post or placing ads on specific websites/blogs that are frequently visited by parents. For a modest fee, you could also have someone set-up a Google Ad Words campaign or make some quick fixes to your Search Engine Optimization (SEO).
Be visible in the community. Sponsor tables at local community events, such as private school fairs and local farmers markets throughout the spring and summer. Enlist the help of engaged, well-informed parents and students to help school administrators sell the benefits of your school.
As a bonus, download our free e-book and find out how you can take your marketing to the next level.
After you've implemented the "quick fixes," it's time to take a deeper dive into
why 
your school has seats to fill, so you can make adjustments for the following year. Our suggestions include:
Keep the marketing budget intact. When enrollment is lower than expected, the initial tendency is to slash budgets. However, when there are seats to fill, you should actually scour the budget and find ways to re-direct additional funds for marketing and make sure you are spending those extra dollars strategically. When enrollment is steady, we recommend spending one to three percent of your total budget (inclusive of salaries). If you have seats to fill, we suggest bumping your budget up to three to five percent.
If your current marketing practices haven't changed in the past five or so years, it's probably time to include more digital and inbound strategies. With an inbound approach, you can cost-effectively target a specific audience. Research shows it can generate three times more leads and cost up to 62 percent less than most traditional tactics. An inbound approach will also give you an opportunity to collect important data about the people who are visiting your website and clicking on links.
Review your website and make sure you are adhering to current best practices in website design. What does your website look like on a mobile device? Do you have a call to action on the homepage? Is it easy to inquire, apply or find necessary information? Take a good look at the content and make sure it is designed to deliver maximum impact with minimal effort. According to Quick Sprout, 93 percent of all internet experiences start with a search engine, so you want to make sure your website can be found easily. For more information about SEO, this post from School Webmasters contains some excellent information about where to get started.
Maintain a diverse and regular presence on social media. Parents look to social media for a glimpse into your school, so you should be active and engaged –highlighting everything from academics to athletics to the arts. Short videos and pictures speak volumes about the day-to-day life of your students.
Review your admissions procedures. You could be checking all the right marketing boxes, but if something is off in your admissions office, you might not be able to convert your leads. In retail, there is a practice called secret shopping, which helps improve a customer's experience by measuring the quality of service vs. that of competitors. If something isn't adding up, you might want to take advantage of a "secret shopping" service aimed at schools. Our research partner, Nick Leroy, details the benefits of a service in this blog post and how it can help your school adhere to admissions best practices.
If your school has seats to fill, you are not alone. A dip in the birthrate that began in 2008, and hasn't bounced back, is creating a very competitive environment for private schools in cities across the country. With tuitions that are outpacing income growth, school officials have to be diligent about making sure they are creating effective marketing strategies and a personalized admissions outreach in order to meet enrollment goals.
As a bonus, download our free e-book and find out how you can take your marketing to the next level.